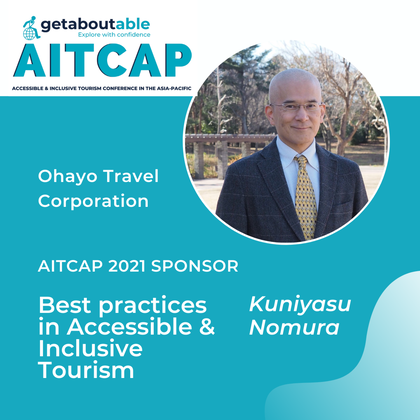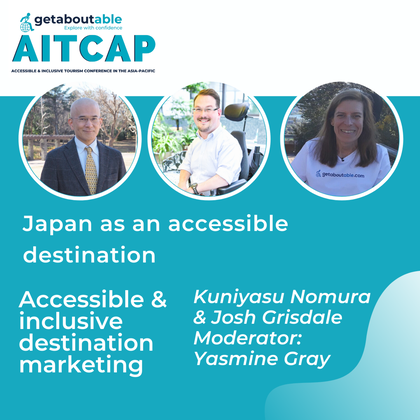 Accessible & inclusive tourism for people with mobility, hearing, vision and other accessibility needs is a huge, fast-growing and under-served market and this conference is a unique opportunity to reach out to this sector.    
The Accessible & Inclusive Tourism Conference in the Asia-Pacific (AITCAP) 2021 is held soon in May as a virtual event organized by Getaboutable,  an Australia based social enterprise focused on improving travel and leisure options for people with disabilities.  
About 40 professionals of from around the world talks on the wide variety of accessible travel topics. Main themes are:
MAY 6  Best Practice in Accessible & Inclusive Tourism
MAY 13  Understanding and attracting the accessible tourism market
MAY 20 Accessible & Inclusive Destination marketing
MAY 27  The Future of Accessible & Inclusive  Tourism
Ohayo Travel is a proud partner of this event.  We will participate in the following two sessions:
a short presentation on the accessible travel environment in Japan from 14:10 (JST) /15:10 (AEST) on Thursday May 6th.
a discussion session with Josh Grisdale, the founder of Accessible Japan and TabiFolk on Thursday May 20th from 11:30AM  (JST) / 12:30 (AEST)  (the time slot may shift).
Please get the admission ticket here and join us making a wonderful future of accessible travel!