Strolling around Hakodate, an exotic port town, Onuma Park and Lake Toya that shine in autumn colors, and enjoying Sapporo gourmet, it is a trip full of autumn attractions of Central and South areas of Hokkaido.
Tourist Attractions

Landscape (Night view, autumn leaves) – Mt Hakodate, Onuma Park, Lake Toya and Otaru Canal
Walking around the city – Exoticism in Hakodate, Otaru Canal / Warehouses, Odori Park / Sapporo Clock Tower
Gourmet - Crabs, shrimps and other seafood, "Genghis Khan" Barbecue (Mongolian Barbecue), and Sapporo Beer Garden.
Spot No.1
Mt. Hakodate Ropeway and the night view of Hakodate
Going up to the mountaintop on Mt. Hakodate Ropeway. The night view of Mount Hakodate is one of the Japan's three best night views. You can board the ropeway in wheelchair.  They have accessible toilet.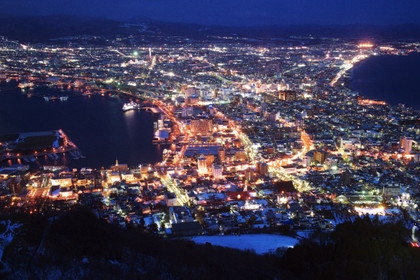 Spot No.2
Hakodate Town (Red Brick Warehouses, Hakodate Orthodox Church, Trappistine Convent, Cape Tachimachi)
Hakodate's exsotic cityscape is influenced by the Western culture since 1859 when the port opened.  There is nostalgic atmosphere of the time here and there .  Cape Tachimachi is a cape located at the southeast end of Mt. Hakodate where a monument of a poem of Akiko Yosano stands.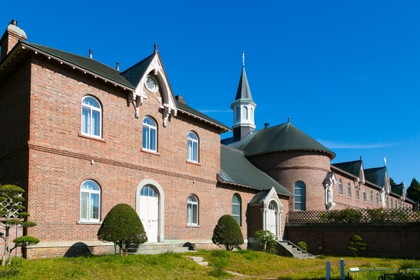 Spot No. 3
Onuma National Park
Onuma National Park is 19 miles north of Hakodate. Onuma National Park is formed by eruption of Mt. Komagatake which is an active volcano. The Onuma Park sightseeing boat has stairs when boarding, but you can board with the assistance of staffs. Wheelchair-accessible toilet available.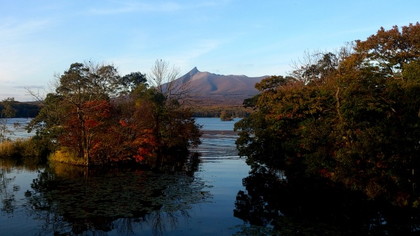 Spot No.4
Lake Tōya is a volcanic caldera lake in Shikotsu-Toya National Park. The lake is nearly circular,and has a small island in the lake.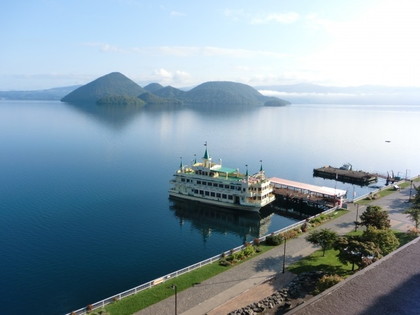 Spot No.5
Otaru Canal and Brick Warehouses
Otaru is one of the most popular tourist destinations in Hokkaido. The nostalgic landscape of many brick historic buildings and warehouses along the canal attracts many tourists from home and abroad.
There is information sites for wheelchair rental services and accessible toilets.  The elderly people and people with disabilities can enjoy the city with little difficulty.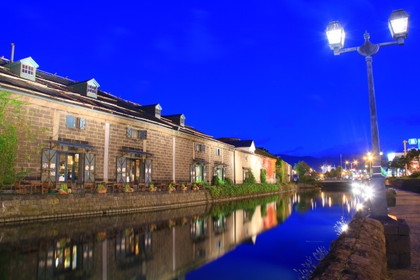 Spot No.6
Sapporo Town, Odori Park/TV Tower, Nijo Market, Sapporo Clock Tower
Autumn in Sapporo is a gourmet season when you can enjoy especially delicious seafood and agricultural products such as crab, sea urchin, salmon roe, and salmon. Don't forget to drink beer with Genghis Khan pot. You have full of attraction choices such as seeing the clock tower, Hokkaido University poplar trees, a walk in Daido Park, or the shopping at Nijo Market.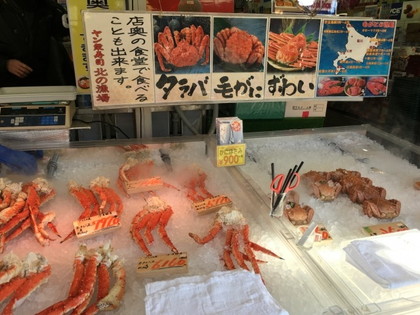 Travel accessibility information on this document contains both third party information from tourist associations and website sources and those confirmed directly by Ohayo Travel Corporation.