One to two-day excursion from Tokyo visiting Lake Ashino-ko, Hakone mountains with view of Mr. Fuji
Tourist Attractions
Landscape:Mt. Fuji and Lake Ashino-ko, Owakudani 
Autumn leaves:Lakeside of Ashino-ko, Garden of Hakone Museum, Choan-ji Temple
Arts:Hakone Museum
Religious facilities :Hakone Shrine
Fun vehicles:Hakone Ropeway, Ashinoko Pleasure Boat
Spot No.1
Located in Sengokubara Field, a variety of plants of wetlands from all over Japan as well as from foreign countries. There are around 1,700 species. Flat wooden pathways are accessible by wheelchairs. They rent wheelchairs for the guests and there are accessible toilets.
Spot No.2
It is the oldest museum in Hakone area, Famous for its collection of porcelain as well as its beautiful garden, especially in autumn. There are a lot of steps and not perfectly wheelchair friendly. It has a universal design toilet and ramps for wheelchair mobility.(
data source of accessibility(Japanese):Zenkoku Mirunabi 全国観るナビ
)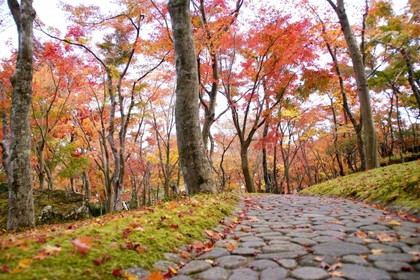 Spot No.3
It has been in the current location since the mid 17th century. Beautiful autumn leaves and the 500 Rakan statues are impressive to see. The garden is not barrier-free but there is a roundabout route. (accessibility data (Japanese):4travel.jp)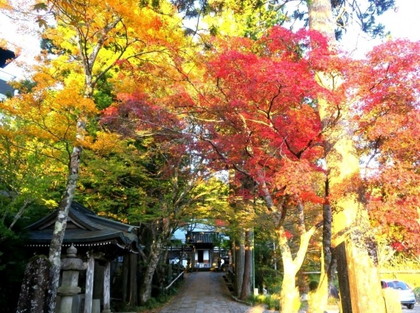 Spot No.4
One of Hakone Three Shrines. Among historical worshipers are Shogun Minamotono Yoritomo and Shogun Tokugawa Ieyasu. The site is barrier-free and wheelchair accessible. There is a wheelchair-accessible toilet. You can use the elevator to go into the Homotsu-den (treasure storage facility). (accessibility data source (Japanese):車椅子でお出かけバリアフリーマップ)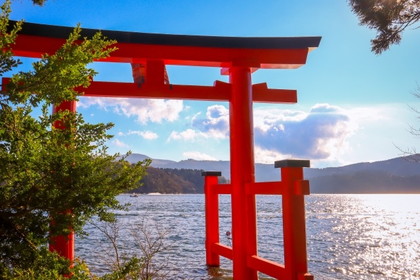 Spot No.5
Ashinoko Cruise Boat
The boat connects Hakone Sekishoato, Motohakone, Hakone-en, and Kojiri. You can enjoy Mt. Fuji view on the water, and autumn-colored trees around the lake. The ships are wheelchair accessible, yet the 2nd floor is not accessible. Universal-design toilets are in Kojiri Station, Hakone-en Station, Hakone Sekishoato Station. (accessible data source (Japanese):車椅子でお出かけバリアフリーマップ)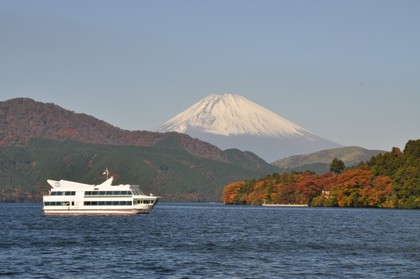 Spot No.6
Hakone Ropeway
You can board the gondola with the wheelchair、you have a great view of Mt. Fuji, Owakudani volcanic crater, Lake Ashinoko, and the Pacific Ocean.